About
Welcome to our golfing paradise, where enthusiasts and novices.
LETS TEE IT UP
REC DISTRICT ONE WARD FOUR GOLF PROGRAM FOR LOCAL RESIDENTS
Great Golf For All Rec District Residents!
The Westlake Rec District and the National Golf Club of Louisiana are once again teeing it up for an exciting golf program for Rec District Residents.
The Program once again will provide residents with a full range of golf instruction and playing activities at the National Golf Club of Louisiana for Junior Golfers, Women Golfers and Men Golfers of the District. We encourage you to participate as much as you would like in as many of the programs offered If you haven't golfed before, what better time to learn? The National has some of the best instructors in the state – and we specialize in making golf fun for all participants. So, choose those events that interest you and make plans to attend. If you are new to the game, we offer introductory classes and clinics that will familiarize you with golf. It is a great game, and one you can enjoy for a lifetime. The National's team is happy to introduce new players to the game of golf.
Come out often and enjoy the game of golf by being part of one of the most unique golf programs at one of the finest golf courses in the state.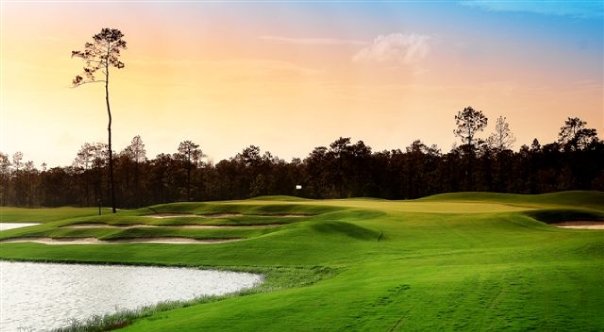 A VARIETY OF CLUBS
NO CLUBS? NO PROBLEM
The National Golf Club has a wide variety of rental clubs to select from. As in most programs at the National – use of golf clubs are at no cost to district residents. The Club also has a fairly good supply of used golf balls for residents. Just ask the staff and they will be happy to take care of you.
If you are planning on playing a round, you will need to schedule a tee time from 1 to 4 players.
Call 433-2255 to book your tee time!