Simply a Great Golf Experience
The National Golf Club of Louisiana
Welcome to our golfing paradise, where enthusiasts and novices alike come together to experience the pure joy of the game.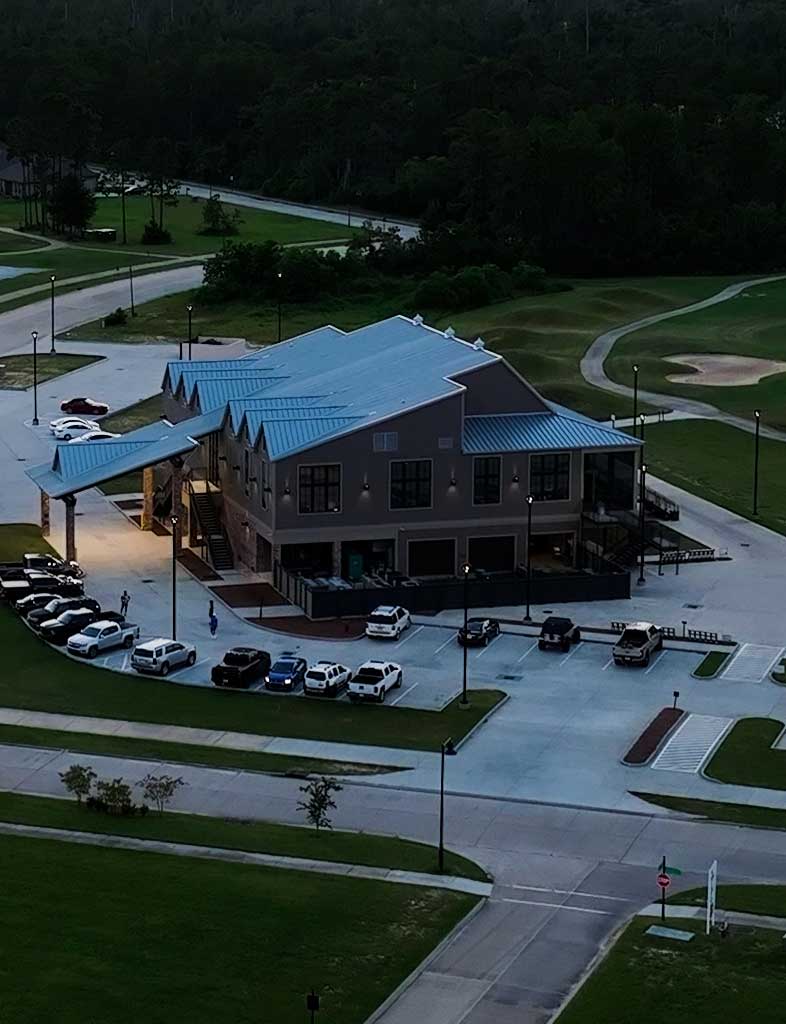 A Haven of Golf
Discover the perfect swing at our golf haven
Nestled within the renowned National Golf Club, our new Clubhouse is not just an addition but an embodiment of luxury and modernity for every golf enthusiast. Step inside to discover a state-of-the-art pro shop that seamlessly complements our golf course. Elevate your game with our latest fleet of 76 Club Car Lithium Battery Carts, each equipped with cutting-edge Visage GPS and EZ Locator Pin Placement Technology.
Drawing inspiration from Acadian-style architecture, the Clubhouse boasts expansive patio spaces, making it an impeccable venue for golf groups and tournaments. At its heart is "The Max", a 120-seat casual dining restaurant dedicated to Westlake's iconic Coach Max Calderara. Dive into a gastronomic journey with authentic Louisiana Cuisine, indulge in the thrill of sports, or simply relax with a cold beverage post your golfing session. With all these offerings, the National Golf Club promises an unmatched golfing experience, positioning itself as the ultimate golfing destination.
Discover
Inside the National Golf Club of Louisiana
November 30, 2023

Golf Basics - The golf course is the playing field.…

November 21, 2023

Uncover the ideal golf course for beginners in Louisiana. Enjoy…

November 16, 2023

Plan Your Perfect Golf Getaway at the National Golf Club…
Embrace the Fairways
Join us for an extraordinary golfing experience like no other!
Unlock exclusive benefits with memberships at the National Golf Club of Louisiana, the go-to destination for avid golfers. Our premium packages offer unparalleled access to pristine courses, elite events, and top-tier amenities tailored for the discerning player.
Annual Passes