Table of Contents
Are you a beginner golfer looking for the best golf course in Louisiana to start your golfing journey? Louisiana offers a unique experience for golf enthusiasts, with its lush greenery and picturesque surroundings. The surge in the number of individuals taking up golf as a recreational activity, particularly among beginners, has led to an increased demand for golf courses that cater specifically to novice players. Choosing the right golf course is crucial in cultivating a positive and enjoyable experience. The course's layout, amenities, and overall atmosphere play a significant role in shaping the early experiences of novice golfers.
What You'll Learn About the Best Golf Course for Beginners in Louisiana

Factors to consider for beginner golfers in Louisiana.
Criteria for selecting the best golf course for beginners.
Top golf courses for beginners in Louisiana. The article provides insights into what beginner golfers need to consider in Louisiana, criteria for selecting the best golf course, and the top golf courses suitable for beginners in the state.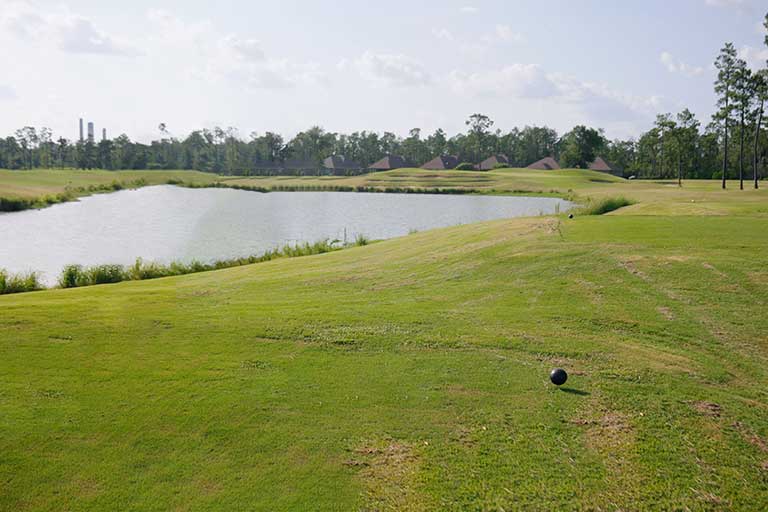 Understanding the Needs of Beginner Golfers
When choosing a golf course, beginner golfers need to consider various factors such as course difficulty, available amenities, and the presence of supportive resources for those new to the sport. The layout and difficulty level of a golf course can heavily influence the experience of beginner golfers. A course with a balanced mix of challenging and straightforward holes can provide the right level of engagement for those new to the game. Additionally, a golf course that offers amenities such as practice facilities, equipment rentals, and beginner-friendly programs can greatly enhance the experience for novice players, helping them develop their skills in a supportive environment.
Criteria for Selecting the Best Golf Course for Beginners
An ideal golf course for beginners should have a manageable length and a layout that allows for gradual skill development without overwhelming challenges. The presence of practice facilities, including driving ranges and putting greens, along with the availability of rental equipment, can make it easier for beginners to hone their skills and get a feel for the game. Beginner-friendly tee boxes tailored to the skill level of novice golfers can provide a comfortable starting point for learning the game without the pressure of more advanced tee placements. Access to professional instructors and coaches who specialize in teaching beginner golfers can significantly accelerate skill development and enhance the overall learning experience.
Top Golf Course for Beginners in Louisiana
National Golf Club of Louisiana
Overview of the Course: Situated amidst the stunning landscapes of Louisiana, the National Golf Club offers a picturesque setting for beginners to embark on their golfing journey.
Beginner-Friendly Features: With strategically placed tee boxes and well-designed practice areas, the National Golf Club provides an environment that is welcoming and accommodating for those new to the sport.
Amenities and Facilities: The club's amenities include rental equipment, professional instruction programs, and a supportive community that fosters the growth of beginner golfers.
Importance of Choosing the Right Golf Course for Novices
Finding the Perfect Fit
When I first started playing golf, I made the mistake of choosing a course that was too challenging for my skill level. The narrow fairways and numerous water hazards only served to frustrate me, and I found myself enjoying the game less and less. It wasn't until I switched to a beginner-friendly course that I began to truly appreciate the sport.
The right golf course for beginners can make all the difference in nurturing a love for the game. Not only does it offer a more forgiving layout, but it also provides the necessary amenities and support for novice golfers to improve their skills and build confidence. As a result, choosing the right golf course is crucial for beginners to have a positive and enjoyable experience, setting the stage for long-term engagement with the sport.
Tips for Beginner Golfers
Choosing the Right Clubs for Beginners: Selecting the appropriate clubs tailored to a beginner's skill level and physical attributes is essential in facilitating an easier and more enjoyable learning process.
Understanding Golf Etiquette for Novices: Familiarizing oneself with basic golf etiquette ensures that beginner golfers feel comfortable and confident when navigating the course and interacting with other players.
Tips for Improving Skills as a Beginner Golfer: Practical tips on improving swing technique, mastering putting, and developing a consistent game serve as valuable resources for beginner golfers looking to enhance their skills.
Additional Resources for Beginner Golfers
Local Golf Clinics for Beginners: Local golf clinics and training programs offer beginner golfers the opportunity to receive professional guidance and instruction, further aiding in their skill development.
Beginner-Friendly Tournaments in Louisiana: Participating in beginner-friendly tournaments provides novice players with a platform to apply their skills in a supportive and encouraging competitive setting.
Online Resources for Learning Golf: Access to online tutorials, instructional videos, and forums allows beginner golfers to augment their learning outside of the course and gain valuable insights from experienced players.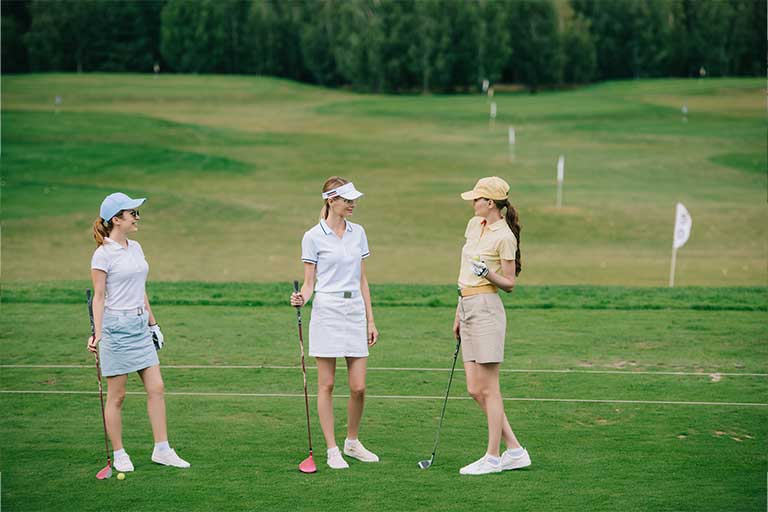 Conclusion
Choosing the right golf course is pivotal for beginner golfers to foster a positive and fulfilling experience as they embark on their journey in the sport. The significance of selecting a suitable golf course tailored to the needs of novice players cannot be overstated, as it greatly influences their enjoyment and development in the sport. By providing an enriching and supportive environment, beginner golfers are encouraged to continue their pursuit of the sport, embracing the learning process and finding joy in their progress.
Q & A about The National Golf Club of Louisiana
Q: Who can play at the best golf course for beginners in Louisiana?
A: Anyone, regardless of skill level, can play at this beginner-friendly course.
Q: What makes this golf course the best for beginners in Louisiana?
A: The course has wide fairways, forgiving roughs, and a relaxed atmosphere.
Q: How can beginners improve their skills at this golf course?
A: Beginners can take advantage of lessons and practice facilities offered.
Q: What if I'm a beginner and feel intimidated by other golfers?
A: The course is welcoming to beginners, and there's no pressure to perform.
Q: What are the green fees at the best golf course for beginners in Louisiana?
A: Green fees are affordable, making this course accessible to all beginners.
Q: How do I book a tee time at this beginner-friendly golf course?
A: Tee times can be easily booked online or by calling the course directly.